"With the Reclaim your Inner Throne breakthrough process, I frequently see transformations equivalent to years of therapy take place in just one hour. What I've seen has blown me away, and it's time for me to tell the world about it. Welcome to a new kind of constellation work!"
Eivind Figenschau Skjellum
Reclaim your Inner Throne founder
Your city next?
We're currently planning our next workshop. Stay tuned.
The Reclaim your Inner Throne constellation work modality is a cutting edge psycho-technology based on insights from the Jungian tradition.
Inspired by the work of Robert Moore and Douglas Gillette on the King, Warrior, Magician, Lover archetypes, this new modality translates the concepts into an entertaining, challenging and life-changing process.
If you imagine a process that goes deeper, faster, and in a more beautiful way than you have seen before, then you imagine what many men and women have now witnessed in the early Breakthrough Process workshops around Europe.
A really memorable experience that left me totally speechless. It is astonishing to witness how shadows can play out in our lives. And how much clarity it brings when they are brought into the light. I have now seen how we can take our lives back and be liberated from our prisons. My life is so different and people tell me they see the change.
Moore & Gillette theorized that each of the four archetypes constellates as a pyramid structure, with the two points of the foundation line serving as a symbol of a bipolar shadow complex and the apex point serving as a symbol of synthesis of the active and passive shadows.
Their observation was that a fragmented psyche offers inadequate containment for archetypal energy, and that it will take on predictable patterns of dysfunction around the four archetypal themes of nurture & leadership (King/Queen), knowledge & transformation (Magician), assertiveness & autonomy (Warrior), intimacy & communion (Lover).
They saw how the human psyche organizes around a psychological Center, symbolized in mythology by the Sovereign on her throne. From this poetic imagery comes the idea of an Inner Throne, which must be reclaimed from the shadow forces which govern it. When polarities are harmonized, the Tyrant usurper is cast aside and the King returns.
The RYIT constellation work is an outer manifestation of these theories, that enable this whole process to play out – from fragmentation and shadow to harmony and integration – in a mere 1-hour timeframe.
Whereas existing constellation work modalities reveal hidden relational dynamics in families and groups, the RYIT Breakthrough Process is designed to heal the fundamental split in the psyche.
In the Breakthrough Process, one group member works at a time to reclaim his or her inner throne. Another member of the group serves as the shadow sovereign that sits on the inner throne of the one "running the gauntlet" of the Breakthrough Process.
You can think of this shadow sovereign as the imprint of an authority figure, typically Mother or Father, in their dark aspect. As you face this shadow sovereign, encounters with your inner critic, your contracted heart and power center, your shame, your shut down sexuality etc await you.
The remaining group participants serve as the "royal court"; people who double as both citizens of the Kingdom in this ritual theatre, and real-world allies who offer support and councel. (They too typically go on big journeys)
In one hour I was confronted with my way of being in the world and underlying psychological motives that were blind spots for me. I was able to access and embody parts of myself that I did not know existed before, and throughout the week after I could still access them. It's almost like the Breakthrough Process held a microscope on my habitual ways of being and made me see this in a whole new light, clearer than ever before in my life. More life force has opened up and something has distinctly shifted in how I experience myself.
Inside a beautiful ritual circle governed by a facilitator in his Magician aspect, the process works to build and integrate the Warrior-Lover arc, which is an archetypal tension arc which correlates to the most fundamental polarities that we know: Autonomy/Merging, Penetrate/Receive, Masculine/Feminine, Active/Passive, Yang/Yin, Order/Chaos, Ascend/Descend, Reason/Feeling etc.
Learning to live with these polarity pairs is the challenge of a lifetime, and it's our incapacity to do so that creates the inner fragmentation that in turns leads to anxiety, loneliness, depression, or in extreme cases severe psychopathology.
In this process, the Magician, Warrior and Lover archetypes join forces to constellate the good King/Queen and take back the throne from the Shadow Sovereign. It's a mythological play of alchemy, power and vulnerability that happens both externally in the room and internally in the man or woman working.
As the polarity is bridged internally in the "initiate" and externally in the room, (s)he goes through radical transformations in both cognitive awareness, emotional permeability and embodied power.
The sum total is a one hour tour de force of human transformation that may rock your world to its core and leave you forever changed.
The Master Key
This illustration shows the whole map of human transformation. The RYIT Breakthrough Process is an embodied version of this map.
(I will record a video describing this soon)
The Reclaim your Inner Throne constellation work modality was born in 2012 when RYIT-founder Eivind Figenschau Skjellum and friend and colleague Paal Christian Buntz discovered it under mysterious circumstances.
After the two delivered a few workshops together, Paal left for the world of tantra and Eivind kept on developing it alone. Since then, he has delivered the work in both Europe and the USA, with stellar receptions everywhere. 
As a constellation work modality, it is completely unique and represents a whole new wisdom stream into the world. Participants typically say it's some of – if not the – most powerful work they've ever done. And people with a background in family constellations have so far unanimously expressed that the hugely different RYIT model is significantly more powerful.
Eivind is now ready to start sharing this work more widely with the world, and is planning to travel the world with it in 2018, starting a certification program within a year or two.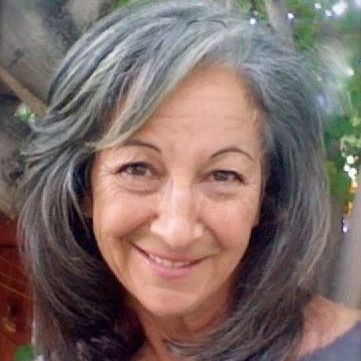 Archetypal Energy meets Voice Dialogue meets Family Constellation, [the Breakthrough Process] is alive and has a dynamic flow that I have not experienced with other modalities.

This work is extremely powerful to see, move, and release ourselves from contractions, old beliefs and agreements.
After doing this work, I feel a clear direction on what I have to do… A lot of the confusion in my head has disappeared and I am filled with an inner spirit that let me know that I am on the right way!

I'm impressed that the one-hour long RYIT process could give me this breakthrough, when years of therapy could not.