The Journey continues…
Do you want to feed the shadow of the past or do you want to honor the greatness that you have discovered? You have full permission to be the one you are meant to be and leave a legacy worth remembering. What would you choose?
After Reclaim your Inner Throne ended, you faced the "real" world, outside of the safe container, a world that hasn't changed as much as you have. It wants to seduce you, like a siren in the misty night, into your old habits of being.
You are in a way "fed to the Lions" and they are hungry for your flesh. They want to consume your energy and the courage you have summoned.
You get scared and you might want to retreat in the City of Eternal Slumber. But there is no turning back and you know it.
You want to stand tall and you want to honor the promises you made in your Coronation Speech.
It's like a calling from your mind, heart and gut.
You have realized that the world outside of the RYIT container is the meeting of two realities and it's hard to stay in connection to your vision.
It's hard to keep the fire burning on your own and you want to continue your journey.
You can do it on your own, but it would probably turn into faking, posturing, herculean efforts and slowly but surely a relapse into your preferred numbing addictions and procrastination habits.
We want you to honor and respect the words from your coronation speech and if they don't feel right to you anymore, we want you to update them and live according to their value.
We want you to take a solid stand regarding your promise to yourself and the men in the fellowship:
Continue the journey and deepen your learning.
It's time to reclaim your full permission in life.
The Inner Circle is a place where you get support from other men in the spirit of ongoing brotherhood.
We will hold you and each other to our oath and together we stay strong.
If you don't take action and dedicate yourself to giving your gift to the world, you are wasting it and the gravity of the past will drag you down into the misery you came from: The well known place of confusion, chaos, shame, loneliness and suffering.
If you go alone, you easily lose sight of your vision as the days dwindle in the amount of tasks where you try to maintain the old status quo and the more you struggle, the more you lose touch with it.
A downward spiral numbs you into the well known emptiness and before you know it you have given up.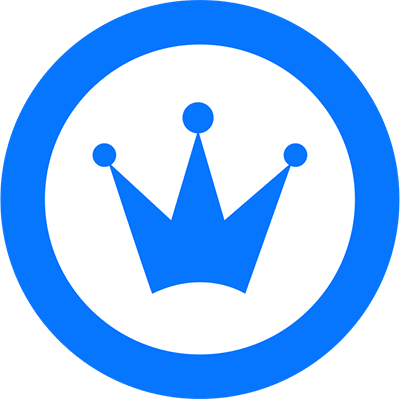 What do you get when you join?
Live, bi-weekly Calls (2 hours long)

An Inner Circle Facebook Group, where the team and your Brothers support you

Ongoing support to manifest your Coronation Speech

Continued deepening of your Reclaim your Inner Throne practice

An Arena to practice your Leadership

Opportunity to lead the men preparing to enter the training
With the Inner Circle, our vision is to offer the power of 1-on-1 support inside a powerful brotherhood, where men get to connect to each other and powerful teachings, at a fraction of the cost they would have to pay if they went for regular coaching.
We want you to honor the things that matter most to you, what you really care for and what you want to fight and maybe die for.
We want you to stay in touch and honor the full permission that lives in you and be the one you are supposed to be and do the right thing.
If there's no action connected to your vision, it won't be anything but a nice fantasy and you're in for a defeat. We want you to choose to stay on track and build on the foundation and our present momentum.
We want you to stay in connection with your brothers, your clan, your tribe and nurture the seeds you have planted. Let us, like Lions, hold each other to our visions, and celebrate our victories, conquer our fear and have courage to surrender into our real life together.
You have full permission to bring all of you and leave a legacy worth remembering.
It's not only about you my friend.
Your service to the world is the healing you have been looking for.
Blessings,
Karl-Otto Sandvik
Inner Circle leader