Founder of Reclaim your Inner Throne
Single Session
We can go surprisingly deep in just 60 minutes. If we haven't worked together before, your first session costs only $90. First-time clients will receive preparatory questions ahead of the session, for reflection and inquiry. The session price includes a summary as well as a recording of our call. My clients typically get a lot out of these.
Path of the Alchemist
Unblock your life force
Confront the bullshit you feed yourself on a daily level, uncover your demons, and transmute your pain into your gifts. If you feel stuck, empty, lost, this is a very powerful package, where I bring all of my capacity to take you deep into the alchemical crucible of transformation. This is what I'm known for. This is what I excel at. Welcome. The package includes:
2 months of coaching (4 sessions)
Practices and curriculum
Written summaries of our calls
Recordings of our calls.
Contact me for more information.
Integration Coaching
This package is available for Inner Throne alumnus only. It will help you integrate the insights from your initiation into your life, and show you how to bring your learnings and insights into relationships. We will explore the edge of your leadership, and find where you're blocked in your purpose. And then we'll do something about it. This package is a requirement for your involvement with the RYIT team.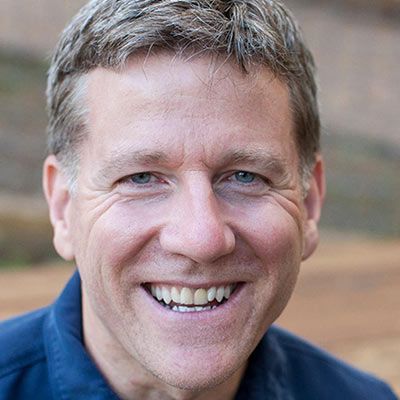 Coaching with Eivind is one of the best-kept secrets in the world of men's work and personal transformation. He brings deep knowledge, piercing insight, a bullshit-free efficiency, genuine warmth, and a relaxed sense of humor to his sessions. The conversations themselves are a real treat, and you also receive a video recording of each call, a written summary of each, and individualized 'assignments' to work on between calls. After my "Path of the Alchemist" package, I notice deepening self-knowledge, self-honesty, and self-compassion, as well as greater authenticity in how I relate to others in my personal and professional life. I look forward to my continuing work with Eivind!
Coaching with Assistant Course Leaders
Richard and Karl-Otto at your service
Pathfinder
Hire a field guide to assist you on your RYIT journey
You have heard the calling and you are taking on the journey of a lifetime, entering new territory. There will mountains to climb, marshes to cross, demons to face and dark caves to traverse. Do you feel strong, confident and ready to go? Or do you feel insecure, scared and a long way from home? Perhaps you feel all of the above! Whatever the case, you may want support from someone who is familiar with this territory. Someone who will offer you a place of privacy and discretion where you will be met for who you are at any moment. Someone who will love you for who you are when you cannot and challenge you to claim your greatness. Our intentions for this 6-session package are:
To support you when the way forward is unclear
Assist you in connecting the dots that may seem scattered at times
Help you trust your intuition and gut feelings
Challenge you to learn to trust your gut feelings and discern what that feels like for you
Integrate the teachings to fully maximize your experience as it unfolds
This journey is not finished until you stand in the throne hall of your interior castle claiming your Sovereignty. We are fiercely committed and determined to get you there. Reclaim your Inner Throne provides ample opportunities to connect and get support, but sometimes an experienced field guide, who offers you a solid combination of the alchemy of Gandalf and the support of Sam, can be invaluable. The RYIT coaching staff have personal wisdom and experience from their own Reclaim Your Inner Throne journeys. They continue to participate as Assistant Course Leaders and guides on your journey. You will be able to choose your coach after ordering the package.
Inner Trust Coaching Package
Start the journey back home
How are you doing? Are you proud of yourself? Being a man these days is not that easy. Life throws challenges in your face and they seem to pile up. Decisions need to be made and fear of change keeps you trapped and drains your energy. Do you want to change? If not. We salute your masculine leadership and wish you the best. Have you suffered enough? If yes, perhaps a new path is in order, one that will put you face to face with your demons and help you claim your place in the world! We know you have lots of love to share and many masculine qualities to offer the world. All men do, and you are no exception. But something seems to be holding you back, buried and stuck somewhere in the past.  Your bubble is about to burst and the pressure is devastating. You are sick and tired of it and you want to change.
"You must give up the life you planned in order to have the life that is waiting for you" Joseph Campbell.
Learn how to face your reality and feel more in touch with who you really are. Take charge and and make decisions based on your truth, not fear. Do words like: Power, freedom, integrity, authenticity and happiness resonate with you? What about sex, love and true intimacy? It is your decision. When is enough…enough? This 6-hour package includes deep talks, exercises and homework where you:
Get a realistic view of your life and step out of your illusions.
Face your limiting believes, own your stories and your truths.
Learn to trust your power and your feelings.
Deepen your relationships on many levels.
When you in this way deepen your inner trust- you learn how to connect with your desires and your vision- In an authentic and more powerful way.
We are offering you a 30 minute free introductory call. Let's see if we are a match and how we might be of service to the inner growth you desire. Choose your preferred Assistant Course Lead* and book your package now.  * You will be given the option to choose after paying.
Coaching with The Community
Our alumni offer some great tools too!