Initiating men online since 2014
We have noticed that more men are looking for ways to release their potential from the places deep inside. With a world on fire, this longing seems to be more acute.
Since you are here, we trust that you feel such a longing. It is likely what lead you here. And we trust that longing in you.
Explore our initiation, and see if it calls you. We would be happy to guide you to the next level.
Unique alchemical crucible that impacts all parts of your life.

A real Quest into grounded manhood

Unique support & brotherhood
Joining our 3 month initiation is a choice you should only make if you are really clear you are ready to do the work.
But if you have the kind of commitment we are looking for, we will support you in removing the blocks that get in the way of your true greatness, and help you clean your pipes for real.
These times call on us men to wake up, rise up, and protect that which is good, true and beautiful.
And since you are here, I am willing to trust you are one of those men.
Does that feel true for you as well, my Brother? If so, I am happy to welcome you home.
Home, at last, to yourself.
No new round currently planned, but it is coming, so do apply, and we'll put you on a waiting list.
So, what is this Training?
Reclaim your Inner Throne, the tried and proven, all-online men's initiation that's inspired by Tolkien's the Lord of the Rings.  A high-intensity, transformational journey, with a Fellowship of men from all over the world.
The core of the training is based on the King, Warrior, Magician, Lover system of archetypes, with influences from Integral Theory, mythology, Robert Bly, David Whyte, Jordan B Peterson's to boot.
On this training, some men have created bonds that remains strong years later. So can you.
This is not a training for men who are looking for an easy ride. This is hard work. It's intense. Most of us don't want to actually look our shadows in the eye and change for real.
Most of us just complain and wish for it, without committing to it.
And that is natural. 
But if you decide you want to reclaim your zest for life, you need to choose the path less traveled, and face the unknown.
As you descend into the depths of your psyche and soul, forgotten memories and secrets will be unearthed that are longing so much to come home to your heart and soul.
As this happens, you start becoming whole, which will totally transform your life.
This is a journey that will crack your armor and it will help you see yourself for who you truly are.
Part of that experience is to discover how fucked up you have become along the way. And only all of us, Brother.
We have all become twisted up in life, and in this initiation, we will embark on the journey of discovering those twisted parts, and be with you as they straighten out and start breathing life yet again.
This is not a surface level training. It may be the hardest work you've ever done.
And we trust that your longing for that hard and rewarding work is what brought you here.
Welcome to your initiation into mature manhood.
I've never come across a training with this level of buy-in from the Brotherhood. Across the board, there were big shifts unlike anything I've ever seen before. And I found my voice again.

I'm bringing it to the world through my singing and speaking. I'm planning online gigs, a live concert and hosting men's work in Ireland. It's like an inner switch has flipped and I'm writing an empowering new life story.
The "hard facts"
The training lasts for 13 weeks.

One integration & celebration week.

High-level coaching and support through the whole training.

Tried and proven, all-online initiation

Holistic curriculum comprising deep work on traumas, addictions, vulnerability, power, peace, passion, purpose.

Online community on our Sanctuary platform.

Two recorded live calls per week. One for teaching and one for coaching.

High participant engagement. Commitment is strong and dropouts rare.

The Leadership team consists of Head Coach & Course Leader Ruben B. Gorseman-Mes, Assistant Course Leader Carl Wild, Support Juan Carlos Dunick.

Recorded teachings from Founder Eivind + Eivind works with team in background through the whole initiation to ensure your powerful breakthrough.

Our team is dedicated to helping you rise to your potential. We may be the world's most committed team! (OK, ok. We admit we can't prove this, but it may well be true! :-))
Are you ready to embark on this incredible journey into Clarity, Courage & Connection?
Then apply now by clicking the button below. 
When it comes to determining whether this initiation is for you, consult with your heart and your soul.
This is a powerful training, and it will give you many benefits, though we cannot predict exactly what you will experience.
For we work with each man's individual needs, and what you bring to the table will determine the transformations you experience.
We ask you: Does it make you excited, alive, and a little bit scared to imagine joining us?
We know that deep down, you have the answer.
Deep down, you know.
I leave the training feeling extremely happy and with more energy and enthusiasm than I have ever known. I have better results in my business and beautiful relationships with women. What is happening feels magical.
The Reclaim Your Inner Throne men's initiation helped me to shed my remaining adolescence so I could become the Entrepreneur, Father and Lover I was born to be.
In the middle of RYIT, I could feel how an immature part of me was starting to die and a new part was getting born, a man who was a leader and was dedicated to serving the world. It is the most powerful self-development training I've ever done.
The things I discovered about myself on the Reclaim your Inner Throne journey lead to profound changes in my life. As a martial arts instructor, I suddenly found a whole new layer of authenticity in my teaching, and it eventually lead to me tripling my income.

I also saw dramatic improvements in my family life and the way I connect with people in general. Highly recommended!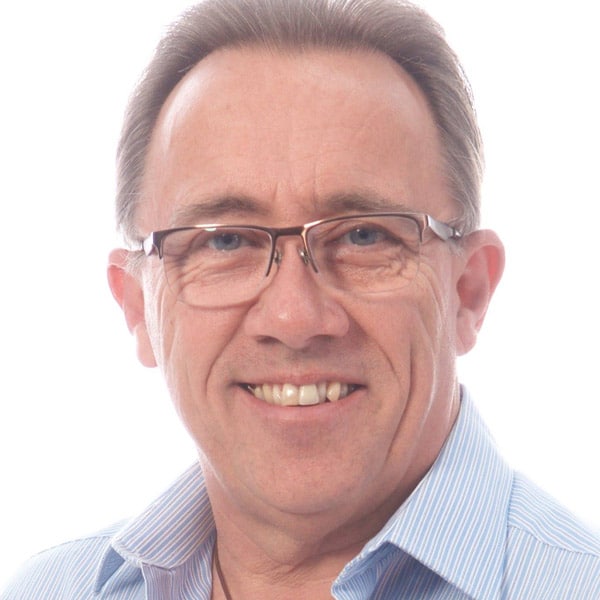 This is not just another men's program. It changed me deeply, and pointed me in the direction of my life's purpose. I have not experienced anything else like it.
Reclaim your Inner Throne was a true rebirth experience for me. It has given me a connection to myself unlike anything I've ever known, which has lead to big shifts in my business and family.
Uplevel your Life Plan
Apply for Reclaim your Inner Throne

We have an informal 30-minute chat to determine if this work is right for you.

If your soul is ignited by this initiation, we set you up with the right way of payment: All up front, 3-month, 6-month or 12-month payment plan.

Experience a 13-week initiation which will Uplevel your Life.

Live your best life as an initiated man.
The setting for your initiation. This world will come alive for you over 13 weeks.
Frequently Asked Questions