Time to Reclaim your Power, Brother?
The first step has been taken, Brother: You have found your way to this webpage and you are reading these words. 
As you do so, consider that you stand on a threshold.
A threshold between the man you were and the man you will become.
Stepping across this threshold will not be easy. Though for hundreds of men before you, it has been the most liberating step of their lives.
And were you to take it, it will be for you as well.
Now, this threshold requires a sacrifice.
A sacrifice that you may struggle to make.
But you will have to make it nevertheless. You will have to sacrifice your lies.
The way you answer "I'm cool" when people ask you how you're doing.
The interlocking meshwork of self-deceit, sabotage and betrayal that you have come to see as your life.
The smiles when you are angry.
The obedience to other people when your heart and soul knows better.
Consider the possibility that there is nothing "cool" about this.
Consider that in these times of chaos and struggle, it may be time to leave a life of being tame and nice behind you, and to expand into a much bigger life. Where you take risks in order to rise as the best version of yourself.
And you will need then to come to terms with a difficult question: Do I actually want that?
Do I truly want to change my life?
You may know him well. Confused and directionless, he wanders the wastelands of his life. Without a single viable role model to look up to, he lives his days avoiding his discomfort through numbing addictive habits.
He longs for power, but is deathly afraid of it.
He longs for intimacy and love, but doesn't know how to relate to it.
He speaks about peace and love and believes that meditation will negate evil.
He has a beautiful vision for the future that will change the world, but doesn't seem able to make it happen.
Who is he?
He is 21st century man.
As a man without true Brotherhood, he seeks refuge in sedation and surrenders his attention to those who capitalize on the destruction of his soul. He hates himself for this. He feels dirty. For he's wasting away.
He hurts deeper than you can imagine.
But nobody knows.
For he keeps it together.
He smiles to your face before he goes home to suffer in quiet desperation.
He is a liar.
He is me.
He is you.
Let's be clear that most men who read these words don't. They're not ready. They're talkers.
They talk about their dreams of change to friends and family, but they're not truly serious. They're still only playing games with themselves to get themselves off the hook.
You may be a man who has mastered that game. And if you have, you may have some years of misery and suffering to go through before you are ready to take this step.
And that's okay. Everyone in the Reclaim your Inner Throne team has been there, and it is no cause for shame.
You just leave and come back when you really want what we have to offer.
But if you ARE ready, know that a new life awaits you here.
A radical transformation in your relationship to yourself, your body, your purpose and your loved ones awaits you.
A radical introduction to power and beauty is on your horizon.
And as this Call to Adventure beckons you across the threshold, like a gateway to your own inner Middle Earth, know that a genuine Quest awaits you.
A Quest that will reveal secrets to you that you cannot at this point fathom.
A Quest where you shall be reborn.
Since 2014, we have mastered our formula, while also surrendering to the ever-unknowable mystery that pulsates through this work.
And now, it's your turn to experience it.
Do you want to?
And do you have what it takes?
We will find out soon enough.
Welcome to Reclaim your Inner Throne.
This is a confusing time for most men. Roles and career paths that used to be safe havens for our identity are burning to the ground all around us. The world is changing. Fast.
What the fuck does it even mean to be a man in the 21st century?
The story above is my own. And yes, it's probably yours. 
Navigating the complexities of this world and life would already be hard enough if we had our shit together.
But we live as exiles to ourselves. Stuck in a city of slumber, numbing ourselves from the sharp edge of life.
"Wake me up when the show is over."
Nah, Brother. You must wake up now.
Not to any particular ideology or party. We don't care about all of that. No, you must wake up to yourself.
For only when you know yourself – the wounds which have shaped you and the lies which have destroyed you – will you be able to contribute your beautiful heart and soul gifts to this world.
To build your outer kingdom, you must first Reclaim your Inner Throne.
And for you, that process is about to begin.
Fall-round is now open for registrations.
So, what is this Training?
Reclaim your Inner Throne, the tried and proven, all-online men's initiation that's inspired by Tolkien's the Lord of the Rings.  A high-intensity, transformational journey, with a Fellowship of men from all over the world.
In a time when many men feel lonely, and are silently suffering the effects of the coronavirus measures, our initiation facilitates an intimate and powerful experience for men who seek Brotherhood. Some men have created bonds that will last a lifetime. So can you.
This is not a training for men who are looking for an easy ride. This is hard work. It's intense. Most of us don't want to actually look our shadows in the eye and change for real. Most of us just complain and wish for it, without committing to it. They lie. Which is why we only allow men who don't lie or commit to stop lying. 
If you decide you want to live full-force, with your dignity and integrity in tact, we, at Reclaim your Inner Throne, can help you become that man. We have a staggering rate of more than 90% of success for facilitating massive breakthroughs. You see what happens when you stop lying? A man's commitment is what Uplevels his life.
Because this journey allows you to face your inner Demons and help you find your true power and heart, you will be able to balance your internal polarities. This will make you congruent, decisive, powerful and charismatic. In short, you become a leader of men. And women love it.
With you inner Child in hand, and your dark side as an ally, you can be powerful and loving at the same time. You can be dignified and proud of being a man. You can show up with a straight spine and a clear conscience. 
It is experiences like these that young men are unconsciously looking for when they grow up. They want to initiate themselves into adulthood with all kinds of methods like psychedelics, tattoo's and dangerous activities. Most of us have not been guided and given a rite of passage. The truth is: we cannot do it ourselves. We need male mentors that take us through these steps, so that we can be reborn again. We need male mentors who initiate us into the world of Men. 
And you can be. We will help you navigate your own mythological, psychological landscape, where you will travel through your own Underworld and find out how you have repressed parts of yourself to be accepted by your parents, your partners, and by society.
This is a journey that will crack your armor and it will help you see yourself for who you truly are. And, to actually be that man. 
Again and again, men tell us "I was looking for men who take life seriously and who want to play all out. I am so glad I found that here."
We offer a Brotherhood of men who are deeply committed to being the best men they can be, the best fathers and the best husbands. Our community is driven to unlock each individual's potential and Risks to Rise. We are men who help you grow and thrive.
Once you have completed your initiation, you can join us in our membership program The Forge, which is meant to facilitate an ongoing transformational container that helps you integrate and accelerate.
We will be there to guide you on this path.
I've never come across a training with this level of buy-in from the Brotherhood. Across the board, there were big shifts unlike anything I've ever seen before. And I found my voice again.

I'm bringing it to the world through my singing and speaking. I'm planning online gigs, a live concert and hosting men's work in Ireland. It's like an inner switch has flipped and I'm writing an empowering new life story.
What can you expect?
Typical experiences for men who go through Reclaim your Inner Throne. (These are based on the experiences of prior participants. Results may vary.)
Deepened sense of purpose

Deep intimacy with yourself

Deeper relationships with others

Clearly felt transition from boyhood to manhood

No more lies and manipulation

Reclaiming of your heart and emotions

Purging of shame and guilt

Powerful habits of growth and transformation that will carry you through the rest of your life

Less confusion about yourself and life

More revenue in your business

Membership to a powerful Brotherhood where men support each other with powerful tools year after year to kick ass in life
The "hard facts"
The training lasts for 15 weeks.

High-level coaching and support through the whole training.

Tried and proven, all-online initiation

Holistic curriculum comprising deep work on traumas, addictions, vulnerability, power, peace, passion, purpose.

A 24/7 private, online community at FB Workplace.

Two recorded live calls per week. One for teaching and one for coaching.

High participant engagement. Commitment is strong and dropouts rare.

The Leadership team consists of Head Coach & Course Leader Ruben B. Gorseman-Mes, Assistant Course Leader Carl Wild, Support Juan Carlos Dunick.

Recorded teachings from Founder Eivind + Eivind works with team in background through the whole initiation to ensure your powerful breakthrough.

Our team is dedicated to helping you rise to your potential. We may be the world's most committed team! (OK, ok. We admit we can't prove this, but it may well be true! :-))
Are you ready to embark on this incredible journey into Clarity, Courage & Connection?
Then apply now by clicking the button below. 
Find out more
Want to know more? You can find out what Reclaim your Inner Throne looks like on the inside by checking out the links below. 
You can listen to the podcast with Charles Eisenstein, watch a celebration call to hear results from the men themselves or go through the various testimonials we have collected over the years. 
You can even get a free 5-part video training that previews the Reclaim your Inner Throne initiation.
[Free] Video Training: Land of the Risen King
I leave the training feeling extremely happy and with more energy and enthusiasm than I have ever known. I have better results in my business and beautiful relationships with women. What is happening feels magical.
The Reclaim Your Inner Throne men's initiation helped me to shed my remaining adolescence so I could become the Entrepreneur, Father and Lover I was born to be.
In the middle of RYIT, I could feel how an immature part of me was starting to die and a new part was getting born, a man who was a leader and was dedicated to serving the world. It is the most powerful self-development training I've ever done.
The things I discovered about myself on the Reclaim your Inner Throne journey lead to profound changes in my life. As a martial arts instructor, I suddenly found a whole new layer of authenticity in my teaching, and it eventually lead to me tripling my income.

I also saw dramatic improvements in my family life and the way I connect with people in general. Highly recommended!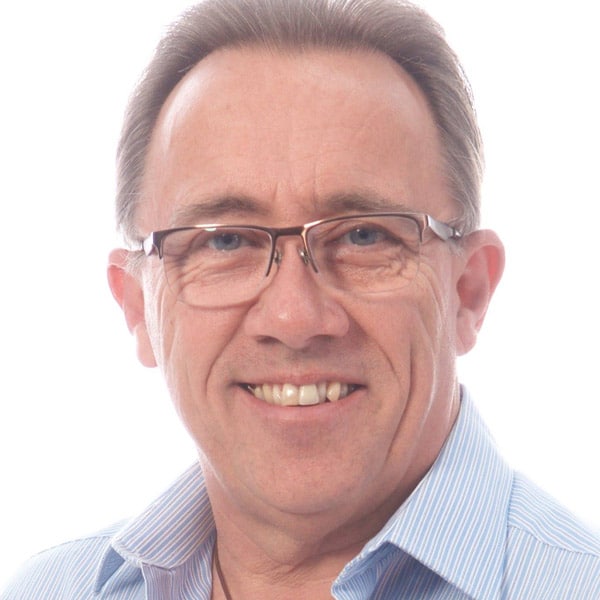 This is not just another men's program. It changed me deeply, and pointed me in the direction of my life's purpose. I have not experienced anything else like it.
Reclaim your Inner Throne was a true rebirth experience for me. It has given me a connection to myself unlike anything I've ever known, which has lead to big shifts in my business and family.
Uplevel your Life Plan
Apply for Reclaim your Inner Throne

We'll check in a personal call if you are ready to change and do the work.

If you're ready: register with the link we send you and set up your payment plan.

We'll guide you on a 15-week Quest which will Uplevel your Life

Transform your old life and habits to become the best Man you can be. 
Frequently Asked Questions
It's hard to tell.
In our experience, a lot of men are more capable of facing challenges than they think they are.
Part of the magic of going on a deeply challenging journey like this one is that you get to know that you're strong enough to do so. That in and of itself is likely to create a feeling of empowerment for you.
But you may not be that committed. You may prefer comfort over truth, TV shows and potato crisps over integrity, beer and porn over cultivating presence. You may be a creature of habit. You may prefer blaming others over claiming responsibility yourself.
If you do, then this training will likely be too challenging for you. This training will peel off your protective layers and expose all of your broken life strategies. Trust us, it will.
And so if you are not yet ready to see the truth of who you are, then we recommend you postpone your journey with us until you are. Until the pain of the current is greater than the fear of change.
It's ok – take your time. We'll be here.
Exploring what you get for your Investment
Feature
Included?

State of the Art Course Platform with Lifetime Access

24-7 engagement on "Sanctuary", our community platform

Strong leadership team presence throughout the training

60 hours
of group coaching (yes SIXTY)

Probably the deepest commitment and Brotherhood in the industry

Integration Program & Community

1-on-1 Coaching Calls

Optional add-on

3- & 6-month payment plans available

Target demographic

Early Bird Price (until July 31)

$1479

Normal Price

$1749
If you truly feel the call to a greater life, then we look forward to meeting you.
What's in them and what do they cost?
Feature
RYIT VIP
RYIT Standard

Access to founder Eivind F. Skjellum & Fortune 500 Executive Dan Silberberg

 

State of the Art Course Platform with Lifetime Access

24-7 engagement on always-open social platform (FB Workplace)

Strong leadership team presence on social platform

60 hours
of group coaching (yes SIXTY)

The deepest commitment and Brotherhood in the industry

Max Size of group

10

25

Forge Access included (Membership Program)

3 month integration program
one month free trial

1-on-1 Coaching Calls

3

0

3- & 6-month payment plans available

Develop your Entrepreneurial Vision & Story in great detail

 

Target demographic

40 – 60 years old. See more

25-40 years old. See more

Price

$3749

$979
Note: We updated prices and start date recently to reflect a shift in our 2021 strategy.
Which Track should you Choose?
Tess van der Putten is the manager of our incredible women's team, who come in to serve the men at crucial parts of the journey.
The Fellowship is departing on September 13, 2021 and you are invited for a deeply transformational journey. If you're ready for real change and are tired of surface polish, then stop investing in your fear and take a leap of faith.
We're expecting you.