Coaching with Eivind F. Skjellum
Head Coach & Founder of Reclaim your Inner Throne
Personal Power for Men who are too nice
I'll support you in becoming free by gently nailing you to the cross of truth
You are a man who is ready to stop lying.
You are a man who is ready to stop pursuing gimmicky techniques and silver bullets.
You are a man who is ready to do deep and raw identity-level work.
You are a man who is too nice and suffering the consequences.
I need you to understand that the work I invite you to do with me is only suitable for a man who is prepared to get really fucking raw.
It won't be easy.
It will take its time.
And why wouldn't it, Brother?
Why would it be quick and easy to change?
Change is scary, gritty and raw as hell.
It happens over many cycles of expansion and integration, and some periods of crawling back into your shell.
But would you rather start a raw and slow process of change, or pursue a silver bullet that will leave you disappointed and with the same lacklustre results for the rest of your life?
You must be willing to humble yourself to the greater life that wants to move through you, Brother.
Under my guidance, you will move into a place of transformation where I will bring my deep commitment and inspiration towards your transformation.
I will bring a decade of experience supporting hundreds of men, with results I'm truly proud of.
This is my genius, and supporting you is a great pleasure.
Together, we will ensure you face the beliefs and patterns of self-sabotage that live deep inside of you.
We will shine our light on them until they crack open and release the contraction of years of lost life and love. You may cry, you may scream, and you will likely feel so much more alive.
And life likes a man who is alive.
When you are ready to stop being "fake nice" and go all the way to find the life, love and leadership you want, I will be honoured to help you get there.
Welcome, Brother!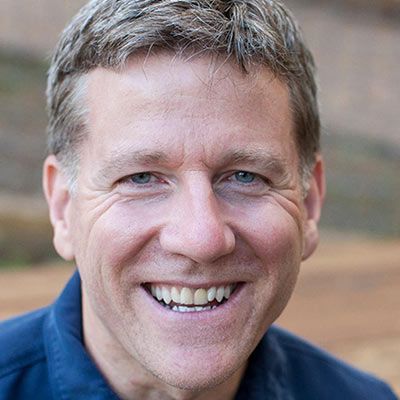 Eivind has an uncanny ability to crystallize my issues, place them in a larger context, and support me in creating a plan of action for moving forward. As a new business owner, I was able, with Eivind's guidance, to move out of my comfort zone and address habits of overwork and of undervaluing my gifts and contributions. As a result, I have moved towards greater work/life balance, have stronger bonds with my wife and stepson, and am able to ask for and receive fair compensation for the top value I provide for my clients.
Eivind has a way of combining heartfelt compassion with unwavering dedication to the truth that just melts through all my bullshit. He uses these qualities consistently through powerful scheduled coaching, personalised meditations and short messages during the day. The hardest thing about one-on-one coaching with Eivind was deciding to do it. After that, everything started to flow
Coaching with Ruben B. Gorseman-Mes
Head Coach & Course Leader
Find Passion and Purpose
Crack open your Heart and enter the new Paradigm of Mature Masculinity
To prevent our world from burning to cinders, by the chronic lack of leadership and the depth of corruption that we see in governments and politics, we need you to rise as a strong and courageous leader to steward the planet and fight for what is right. Now, more than ever, do we need you to open your heart and take a stand to contribute to a cause that you believe in. With all hands on deck, we might be able to sail this ship on the waves on change towards the blue horizon – a new paradigm of Mature Masculinity. 
In order for you to become the leader that this world so desperately needs, you need to find your passion and purpose.  And, if you do this, you will find a deeper meaning in life, where you can feel joy and playfulness. If you are committed enough, you will be able to live and abundant life, generating the income you need to sustain yourself and your family by doing what you love (by being an Evolutionary Entrepreneur). 
Your purpose is like your Northern star. It's the compass that you can use to guide you. Let every choice be determined by your vision for the future, and you will find yourself on the path of success and actualization. Align your daily life to your purpose, and you will create value in everything that you do, because you pursue a life of meaning. No more endless deliberation. No more dilly-dallying with numbing addictions. 
You will find your passion and purpose by assessing and alchemizing your deepest wounds, because you will gain insight in the deep suffering that you have experienced as a child. This suffering will be the key to compassion for others who are now also suffering in the same way. From your experiences as a child and your intimate knowledge about the consequences of your suffering, you will now (most likely) feel extremely passionate about helping people with the same challenges and struggles you yourself faced and overcame. And the beauty is that people who are experiencing the same as you did,  all those years ago, crave for the guidance and leadership that you naturally bring in this field. 
Your Wounds are your Greatest Gifts.
This how you can be of greatest service to the world. This is where you can truly shine.  And by stepping into that potential, you can actually make money by doing what you love. Believe in the immense value that you carry inside your heart and allow it. Share it. Bring your gifts into this world and become the leader that this world so desperately needs.
Ruben says: "if you are a man who wants to find his passion and purpose to pursue a life of meaning, I want to work with you."
With Passion and Purpose,
Ruben Benjamin Gorseman-Mes
It is difficult to find the right words for the amount of gratitude I feel for my time spent with Ruben over these last six months. Our relationship has been instrumental in setting a new and intentional course for my life- one that I can confidently say is now steered by a deep sense of purpose and meaning.

6 months ago, I was living in my parents' basement, having a desire to find men in my life that held me to a higher standard. I yearned for a clearer sense of purpose, and for community that shared my values. I had some idea of the direction I wanted to go, but was not exactly sure how to get there. That is when my relationship with Ruben began.

I now write this from a breezy tropical paradise, where I am living my dream to learn wilderness survival, tracking, and awareness skills in close relationship with mentors that I admire. As I deepen my skills in the wild, I will be able to serve the young within the new form of community that I have begun to envision with Ruben's support. I began to see and empower a vision of community that was both ancient and modern in character, a revolutionary alternative that transcends the extractive impulse of our modern society and is cooperative and co-creative with nature. How did I get here?!

From the very beginning, Ruben helped me to dive deep into my psychic-emotional wounds to alchemize them into the deep sense of purpose that I was searching for. He has gently helped me to grieve and let go of the conflicting intentions that have come up for me, allowing me to hone in on the path that feels right for me. Through our deep emotional work together, I was astounded by Ruben's skill and support in our dialogues together. I uncovered a deep well of pain related to my childhood that resulted in beautiful new healing and connection. In diving into these wounds, I found sources of compassion and meaning, and have established a sacred vow to serve youth in nature connection as I journey toward my vision of establishing a new community more in harmony with the earth. It is a vow I remind myself of everyday, and it feels like I have only just begun my path toward fulfilling my purpose.

What's more, I am grateful for the high standard that Ruben has always held for me. He challenged and helped me to drop my Marijuana addiction. This dropped habit led to a deep energetic shift in my being, and a wild synchronistic adventure began to unfold as we continued our work together. As I continued to grow, I was so appreciative of Ruben's enthusiasm and inclination to celebrate with me. I cannot recommend working with him enough, as he has been skilled in both holding a firm and fiery accountability to my practical goals, helping me get into detailed action, as well as doing the emotional work that is the fertile source of my passion and vision. My relationship with him feels utterly cosmic in significance, and I am tremendously grateful.
Being coached by Ruben was a pleasure, our sessions challenged my (then) current view of reality and my beliefs about what I was capable of.

I experienced Ruben as quite skillful in providing healthy challenge while not trying to push his perspective on me. He was also capable of holding space for whatever emotions were present and wanted to arise.

What I loved most is his commitment to giving his all in serving his clients, I experienced him with me throughout the whole journey. He was also quite engaging in between our sessions: checking up on me if I needed support throughout the week or holding me accountable for the challenges that we decided to set, just to name some examples.

Ruben also provided a nice balance between more traditional coaching (helping me quit smoking, getting me closer to what I want in life, providing me challenges to take on, etc.) and taking a deeper, really honest look inside my own psyche (what drives certain behaviors, with what actions do I try to get validation, what feels in alignment with my deeper truth, etc.)

Ruben also comes from what I view as a holistic approach to the human psyche, and has the knowledge to use as a framework for guiding you to a better understanding of yourself.

He also possesses more non-conventional skills to guide you into a deeper healing, if that is something that might be open to explore.

I would recommend Ruben to people who are willing to be fully honest with themselves, not scared of being challenged and ready to take on a new way of living life.
As men we must ask ourselves "How do I show up in life?". With Ruben's guidance you can show up with your authentic, powerful self.  He is open, reflective, and committed to helping men discover the deep calling into their purpose. 
Coaching with The Community
Our alumni offer some great tools too!