Coaching with RYIT Founder Eivind F. Skjellum
Founder of Reclaim your Inner Throne
Coaching for high-performance Men
Is it time to make an *even bigger* Difference in the World?
RYIT founder Eivind F. Skjellum's coaching has become known for facilitating deep change in the men who invest in it.
With Eivind as your guide, you'll find your Clarity (knowing exactly where you're going and how to get there), Courage (dare to go for what you want and conquer the demons of unworthiness, shame and fear that stand in your way) & Connection (making sure you have love and support in your life).
As Eivind is deeply committed to your total and radical breakthrough, he only works with 5 men at any given time (reach out to check if he has availability). These men are high-performers, men who already know what they want, and are willing to do what it takes to get there.
For Eivind, his decision to work with high performing men is about bringing maximum service to the world: To ultimately reach as many people as possible (one million is his aim), he chooses to work with the men who have already done enough work on themselves to now be focusing on helping and serving others.
If you are the purposeful, high-performing man who needs to face your own limitations and fears together with a qualified guide – so that you can bring your gifts to the world and be handsomely compensated for it – then apply for coaching with Eivind.
As you have probably already seen or listened to some of his videos, podcast appearances, or articles, we won't share much more here. Instead, please reach out to us, tell us where you're headed and what support you need in getting there, and Eivind will find his earliest opportunity to explore stepping forth as a guide for your particular Quest.
Eivind says: "I'm excited to work with you and can't wait to get to know the man you're intended to be".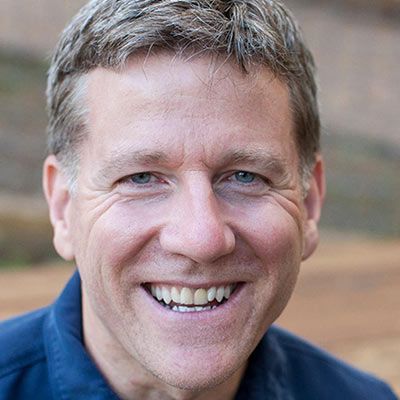 Eivind has an uncanny ability to crystallize my issues, place them in a larger context, and support me in creating a plan of action for moving forward. As a new business owner, I was able, with Eivind's guidance, to move out of my comfort zone and address habits of overwork and of undervaluing my gifts and contributions. As a result, I have moved towards greater work/life balance, have stronger bonds with my wife and stepson, and am able to ask for and receive fair compensation for the top value I provide for my clients.
Coaching with Eivind was a challenge, but the good kind. I was impacted in ways I did not foresee and the sessions brought uncomfortable things to light, diminishing my shame. It helped me regain a more passionate stance in life and I feel more powerful in my day to day being. Eivind has the right tools to help an individual become more whole and mature.

 
Coaching with Assistant Course Leaders
Richard and Karl-Otto at your service
Inner Trust Coaching Package
Start the journey back home
How are you doing? Are you proud of yourself? Being a man these days is not that easy. Life throws challenges in your face and they seem to pile up. Decisions need to be made and fear of change keeps you trapped and drains your energy.
Do you want to change? If not. We salute your masculine leadership and wish you the best.
Have you suffered enough? If yes, perhaps a new path is in order, one that will put you face to face with your demons and help you claim your place in the world! We know you have lots of love to share and many masculine qualities to offer the world. All men do, and you are no exception. 
But something seems to be holding you back, buried and stuck somewhere in the past.  Your bubble is about to burst and the pressure is devastating. You are sick and tired of it and you want to change.
"You must give up the life you planned in order to have the life that is waiting for you" Joseph Campbell.
Learn how to face your reality and feel more in touch with who you really are. Take charge and and make decisions based on your truth, not fear.
This 6-hour package includes deep talks, exercises and homework where you:
Get a realistic view of your life and step out of your illusions.
Face your limiting believes, own your stories and your truths.
Learn to trust your power and your feelings.
Deepen your relationships on many levels.
When you in this way deepen your inner trust- you learn how to connect with your desires and your vision- In an authentic and more powerful way.
I am offering a free 30-minute free introductory call. Let's see if we are a match and how we might be of service to the inner growth you desire.
Coaching with Ruben B. Gorseman
Young Men's Coach in Training
Purpose and Empowerment Coaching Package
Are you ready to give what it takes to step up your game?
Since Ruben's own Reclaim your Inner Throne initiation in 2018, he pledged himself to men's work and personal development and became a Young Men's Coach in Training under further tutelage of Eivind and Karl-Otto.
Equipped with a growing array of skills in psychology, mythology and the art of questioning, he will challenge you to get real with yourself and ask yourself who you want to be. He will hold you accountable through your victories and defeat, to increase your inner sense of authority and power. And that's what working with Ruben is all about.
Do you want to find clarity where you feel lost and courage where you feel small? Do you wonder why you feel so DEAD inside, sometimes? Where is your heart, Brother?
With the practice of 'leaning into the future', he will challenge you to take the steps you can make right now, so that you can step into becoming the man you want to be. There is no better moment to start making the choices that will lead you to a better life. An empowered life. A life in which you're serving a beautiful vision for the future. With the passion and purpose to just do it and: Make. It. Happen.
The choice is yours.
Do you have what it takes to step up your game? Book a 30-Minute Call with Ruben to find out!
Coaching with The Community
Our alumni offer some great tools too!