What is your role in tomorrow's tribe? If you are like me, that question often dominates your quiet hours. You want to belong, to give yourself to the world in fulfilling ways. But how?
An evolutionary force is waking up in humanity that makes more and more people ask this question. For the world is changing. Signs of paradigmatic shifts in human civilization are everywhere. And you can feel it, can't you?
On the surface, it may look like a full breakdown of our civilization is inevitable. Though those gifted with prophetic vision say the Dreamtime of the ancients is bleeding into our waking reality, and that the time of miracles is returning. So there is hope!
That hope grows every time another person finds their way home – back to their true nature and their gifts to the human tribe.
And if anything, I'm guessing that's why you're here.
Beta launches January 8
0 places remain on the BETA
The world is changing so fast that it's hard to keep up. The ways we connect, work, live and love are being redefined and the ground we stand on moves under our feet.
According to researchers at Oxford University, the next 25 years alone are going to see 47% of our jobs disappear. In other words, robots and artificial intelligence are going to put half of the world's working population out of a job. (and that's just the beginning)
I believe the coming changes invite us to do one thing: Look inside. 
The long forgotten art of rites of passage – practiced by only minor fringes of our culture – is about to move from obscurity to becoming an evolutionary imperative. And it's likely to happen within a span of only a couple of decades.
Why?
Because the intuitive wisdom-aspects of the human being will increasingly be the only thing which differentiate us from synthetic life-forms.
In other words, the world where we can go to university, get a good education, raise a family and retire to a house in Florida is over. And if you don't yet realize this, you're not alone. 
Yet the truth is everything is changing.
And we are called to change with them.
The best part? It can be fun :)
In response to the coming changes, it's likely that many people will gravitate towards partially self-sustaining communities of co-creators; the tribe of tomorrow. Here at Reclaim your Inner Throne, we believe that the hope of humanity is that enough of these conscious tribes pop up and collaborate across the world, as one global tribe. 
Given that context, let's return to where we started: What is your place in tomorrow's tribe? What archetype do you naturally gravitate towards in groups? What work makes you feel truly joyful?
Are you a warrior of the new world who takes on the tyrants of the dying paradigm? Or perhaps you are a shaman who transforms people's wounds into power? Or perhaps you are a techno-mage who creates technology to clean the oceans?
Are you perhaps a druid who listens to the arcane wisdom which speaks from the land itself? Or maybe you are a sensual purveyor of beauty, a troubadour who opens our hearts with yearning, or a trickster who keeps us all sane?
Are you perhaps a warrior monk who teaches people the right use of their bodies, a practitioner of the sexual temple arts, or an inspiring leader that moves the collective towards harmony?
In all likelihood, you don't quite know. But I believe this to be true:  At the periphery of your consciousness, whispers of a new life are seeping into your waking hours. They point you towards something that feels new, yet somehow familiar. 
That sense of familiarity speaks of the mysterious truth that you likely already know who you are and what you are here to do. Though that knowledge is arcane, and waiting in a dimension of reality that most people have lost access to.
It's time to change that :)
Magical characters await you on this journey. They will see into you,
ask probing questions, and help find your way home.
Every person alive has a home in this world, what poet David Whyte calls our house of belonging. But when our lives and the world become overwhelming, many of us end up living our lives out in exile, far away from the hearth of the human tribe.
Looking at the world, it would appear we need new maps to find our way home. Because the ones we have been given don't get us there. You know it from the loneliness you carry deep in your heart. You also know it from research, where one report from Gallup shows that only 13% of the world's working population care about what they do for a living.
This living our lives in exile – never quite feeling like we belong – has in other words become the norm in our age, and our lives are flooded with a terrible sense of meaninglessness. I would be surprised if you don't know what I'm talking about from personal experience.
In tribal cultures, such an experience was seen as a terrible malady. And so one of the most important roles of the shamans was "soul retrieval". When a member of the tribe was identified as being in some depressive, empty, confused, suicidal or addicted place, they assumed that his or her soul had been lost.
The shaman would take the afflicted man or woman on a journey into other worlds to retrieve their soul, or shall we say – their sense of belonging.
Journey to the Great Self is a journey that resembles this practice. It takes you into another world: The Realm of Forgotten Kings. We will travel due north from the City of Eternal Slumber into the northern territories, where locations such as Dragoncliff, Ash Grove and Rivertown await us.
As you get more familiar with these locations and characters, the magic of that world stars bleeding into this, and your daily life will start recalibrating according to the wisdom that carries over.
This approach is the same that I used when I created the 3-month men's initiation Reclaim your Inner Throne, which has since been called a new paradigm in men's work.
Journey to the Great Self is my first attempt at bringing this work to a wider audience of both men and women.
If you want to come with me on that journey, join me for the beta launch!
8 weeks of journeying through the Northern Territories of the Realm of Forgotten Kings

Gorgeous course pages with inspiring PDF files, videos and exercises.

Each week features unique locations (such as Dragoncliff, Ash Grove and Rivertown) and characters (such as members of the Gatekeeper Order) that you meet, who will interview you and teach you things relevant to your life.

The powerful ECHO-system, where everyone who takes the training can see the tracks of those who went before.

BETA only: Access to Eivind's guidance in a Facebook group.

BETA only: The training is created real-time through your input. This means you will be traveling through a living world.

BETA only: 8 weekly group coaching calls on Zoom to deepen your experience, hosted Mondays at 8pm CET, 2pm EST. This is an optional add-on and costs $150 (the same as the price of one coaching sessions with Eivind). For more info about this, check the FAQ further down.
My name is Eivind Figenschau Skjellum and I'm the creator of Reclaim your Inner Throne, a body of work including a powerful rite of passage for men and an archetypal constellation work modality.
Since my first initiation at the harsh hands of life in the year 2002, I've been pursuing truth, depth and revelation with near-obsessive intensity.
Over the course of my journey, I've come to inhabit an increasingly mystical world. This has taken me by surprise, as I'm born of two academics and place rationality in high regard. And yet with time, the mystical dimension of reality has opened up, and the world has revealed many of its secrets to me.
Throughout this process, I've come to know how I belong to the world and am blessed to wake up most mornings inspired to pursue my path in life. For me, this is a great gift.
But it wasn't always like this. I was once a young man who felt that my very existence was a scourge on this planet. In my worst moments, I believed that feeding me was a waste of resources, and that the world would be better off if I starved to death. I was feeling about as unwelcome in the world as could be.
Though I've always been stubborn. And I guess I wasn't going to give up just like that. So I continued the fight, remaining perpetually afraid to be wrong and worried the world would reject me. I pursued spiritual revelation while hiding my vulnerability behind a shield of arrogance and competency, as only a son of academics could.
Yet it would take a 5-year rite of passage through chronic health challenges to sufficiently humble me to discover the gift that I am here give. In losing my father, my lover, my health, my hope, and most of my money and worldly roles, I was forced to realize that what I had inside was good enough. For there wasn't much else left.
I had to discover the hard way that not only do I belong to the world, but I can take others on that same journey of coming home. And so it was that in facing the death I had once desired, I found the seed to new life.
And with Journey to the Great Self, I hope to pay it forward to you.
So is this Journey right for you?
Let's find out!
Frequently asked Questions
Of course, this might be true. And the training should be flexible enough to accommodate for that reality.
But let's look at it honestly a little. Many people find it hard to choose a path in life. They have so many talents and so many ideas and possibilities, and they never end up choosing.
Based on personal experience and working with many people over the years, at Reclaim your Inner Throne we believe this is very often because choosing a very deliberate path for yourself is a death process which requires letting go of many of your youthful, naive dreams.
Yet for most of us, growing up and becoming self-sustaining in what we do involves making a clear choice.
Time in our lives is limited, and while having many talents is appreciated in your life as a civilian, in your professional life, it is the one talent you chase and refine that will sustain you.
—– For advanced students —–
To make matters more complicated, a feature of higher levels of human development is that our sense of self starts becoming more fluid and context-dependent. 
Some individuals can take this experience to mean that they must embody a huge range of different roles depending on context. In fact, we believe this is an incorrect conclusion.
We work from the belief that we all have at least one unique gift to bring to the world, and that a life of purpose involves getting increasingly connected to this gift – which is typically (but not always) connected to our wounding and/or lineage patterns. 
We realize that there are teachers and bodies of work out there which take a more radical approach, and argue that purpose and meaning will never be anything more than an ongoing process of interpretation.
As Reclaim your Inner Throne is an organization that lives inside the tradition of depth psychology, we take a different approach. 
On this training, we instead work with the assumption that it's more fulfilling for individuals (and more effective for the tribe) to discover the pattern of our deep Self – and then give our gifts from that place – than it is to believe that there is no inherent structure or intelligence to life and the universe.
Yes, making this choice is often uncomfortable. But not nearly as uncomfortable as living a whole life confused about "what you're going to do when you grow up" and supporting it with advanced spiritual teachings on the not-self or non-dualism.
Journey to the Great Self BETA costs only $179 (with the optional add-on of 8 group-coaching sessions for the small price of $150, the same as one normal coaching session with Eivind). This is a powerful opportunity to work with Eivind at a price that will not return for a long time, if ever.
Participation only
Participation in the training
Inspiring course pages
Powerful journey with ECHO-system
BETA only: Facebook group with access to Eivind
Does NOT include coaching
With Group Coaching
Participation in the training
Inspiring course pages
Powerful journey with ECHO-system
BETA only: Facebook group with access to Eivind
Weekly group coaching calls
3-month payment plan
Participation in the training
Inspiring course pages
Powerful journey with ECHO-system
BETA only: Facebook group with access to Eivind
Weekly group coaching calls
NB! No payment plan is available for basic participation.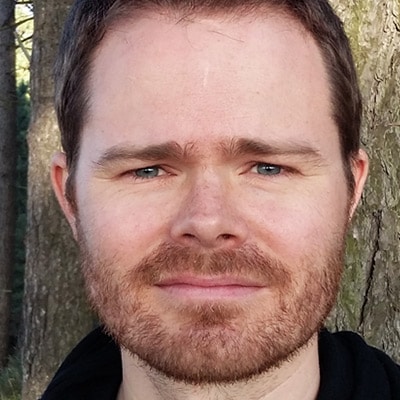 Over the years, Eivind has become known in some small circles for innovative approaches to transformational processes utilizing a unique mix of archetypal psychology, spirituality, shamanistic ritual, mythology, and integral philosophy.
If you don't know what that means, think of it as a guarantee that this training stands on the shoulders of many powerful knowledge streams and is such rigorously cross-referenced.
Eivind started his public work with Masculinity-Movies.com, where he wrote about men and masculinity in the movies. Inspired by his own confusion around the topic of masculinity, he used his own work as a coming of age process, using archetypal and mythological frames to unpack the wisdom of popular culture.
He then developed Reclaim your Inner Throne, a powerful 3-month rite of passage for men, in autumn of 2014. Since then, he has focused on spreading a new paradigm of men's work in the world, and has taken around 100 men through the process.
Eivind's deeper dedication has always been to help all people uncover and give their gifts to the world, however. Journey to the Great Self is Eivind's first attempt at bringing his work to a bigger audience.
Like Reclaim your Inner Throne, it takes place in the mythical Realm of Forgotten Kings, and if you like worlds like Westeros and Middle Earth, he believes you'll feel right at home, and assures you he will do everything in his power to make the journey worthwhile for you.
Register now!
The Journey begins on January 8, 2018.
The training is now full.
0 places remain on the BETA
We want to help as many as possible give their unique gifts to tomorrow's tribe.
Help us reach them? (you will remain on this website)