Reclaim your Inner Throne is a popular training and if you want to secure a place on the next round which starts March 23 2020, you can pay a $249 deposit here.
Why pay a deposit?
The most obvious reason for making a deposit is to secure your participation on the next round. The less obvious reason is commitment. We find that many men want to join our training yet tell themselves that they can't afford it or that it's not the right time.
These men typically say "I will join the next round". Our experience suggests that these men never return.
In other words, if you tell yourself that story, the gravitational pull of your life is almost guaranteed to suck you right back in, and you will never come on this training.
If you are inspired now, do your future self a favor and help him commit to what your present self knows is good for him by making a deposit.
Seats remaining on the next Round
Secure your place before we run out!
Important Information
If you are already committed to joining our training, don't bother with a deposit, just enroll right away. (early bird until July 15)

If you want to make a deposit, you can do that at the bottom of this page.

If you make a deposit, we will contact you when we start enrolling January 13, 2020, and offer you a discovery call if you desire.

At any time, you can upgrade your deposit to full participation.

Your deposit will guarantee you a place on the upcoming round up to February 22, 2020. After this, we will no longer hold the seat for you if another wants to enroll (we will inform you ahead of time).

Should you choose not to use your deposit for the upcoming round, we will transfer it to the one following.

When you make the deposit, a user account will be set up for you automatically, and you will be able to log in and get the riveting evolutionary novel "A Beautiful Apocalypse" by Jordan Myska Allen as a present for taking action.

The deposit can be refunded at any time. However, 50% of the refund will go into the RYIT scholarship fund. (this is to help your commitment and to serve other men ready to do the work)

The deposit will be substracted from your purchase price when you enroll.
[purchase_link id="57423" text="Make your Deposit" style="plain" color=""]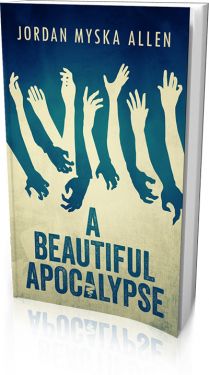 A beautiful Apocalypse
Free when you make your Deposit
This novel is one of Reclaim your Inner Throne founder Eivind F. Skjellum's most beloved novels of all time.