Ruben was born on the 9th of October 1991, in Dordrecht, the Netherlands. He is an intuitive, eclectic men's coach and therapist with a very authentic and client-based approach.
He has worked with men since 2018, co-facilitating the RYIT initiation, after his own initiation was completed, and has started working 1-on-1 early the next year in 2019 as a coach. He is mentored by Eivind for 3 years since then and became the Course Leader for the Reclaim your Inner Throne European initiations in 2021. 
He is trained in depth-psychology and rites of passage, as well as being versed in alchemy, mythology, symbolism, shamanism, classical literature, art, consciousness, and the function of story-telling and mythology on the development of the masculine psyche. Ruben uses story-telling and mythology as a way of teaching inside of the Reclaim your Inner Throne initiation.
As part of the Archaic Revival that Terence McKenna ideologically trailblazed, Ruben believes psilocybin could be the cure for modern-day neuroticism. By reducing the overdrive of the Default Mode Network, through the responsible use of psilocybin, it is possible to weaken the Ego's hold on our psyche, of not dissolve it altogether, and  it becomes possible to create new neurological pathways. (Though this is an area still fully being researched in the current psychedelic renaissance, he believes that in combination with psychotherapy, individuals and culture at large may be healed from suffering induced by psychological tension, like depression, anxiety, fear of death, fear of failure, etc.
The schools of thought that Ruben ascribes to consist of various psychodynamic forms of psychotherapy, which include Freudian psychology, that so brilliant elucidates the libidinal drives of our desires, and helps clarify dynamics with our parents and partners. Moving beyond Freud, we have the school of Carl Jung, with Jungian and Neo-Jungian psychology, which look at the dynamics of the Collective Unconscious, where archetypal powers drive mankind's manifestations and desires. It is the realm of myth and symbols and archetypes. And, then there is Ruben's personal favourite: Carl Roger's client-centered therapy. This is all about helping you figure out what is true and aligned inside of you. Besides these classical forms of psychotherapy, Ruben upholds awareness of trans-generational trauma within Ivan Nagy's contextual therapy, and is acutely aware of energetic shifts or blocks in your body as he is also a certified reiki master. 
Ruben became involved with RYIT after years of addiction and suffering as the result of being raised in a fatherless home, which resulted in him being an idealist with a severe purpose void, feeling weak and lost.
He believes that the two major aspects of initiation of boys into manhood revolve around two things:
1. Transcendence of the Ego/Being held by a Higher Power, and
2. Welcomed into the world of men and their specific Modes of Being, which implies congruency and alignment.
He lives in the Netherlands and wants to create a world where boys can become the best men they can be. 
Testimonials for Ruben
Working with Ruben has proven to be pivotal in my life's trajectory. From being purposeless and afraid, I am now standing taller each day, deepening into my mission of participating as a steward to humankind.
I am still bewildered of how Ruben sees a clearer picture of myself then I do, and through the months of working with Ruben I have come to fully acknowledge that the picture he sees of me is clear and precise. I know he has my best interest at mind and heart. I trust and apreciate Ruben, having seen how dedicated and unwavering he is in the process of holding me accountable and not letting me lead myself astray, lie to myself, or try to manipulate Ruben into siding with my version of things. I met Ruben as a last hope, after having tried to help myself for about 12 years with all kinds of psychologies, meditations, coaches and everything else I could find.
After working with Ruben I have gone from drowning in my life to piecing together a Viking ship and learning how to navigate towards brave new realities, while being humble enough to admit I still have work to do, and life can be tough some days.

I have grown to feel lot of gratitude and empathy towards Ruben and the cause he stands for.

My friend, know that if you chose to work with Ruben, you are choosing to work with a powerful guide that will lead you through the turbulent waters of life.
Hi Ruben, thank you for making what seemed impossible possible for me and in the name of many others who will benefit from the seed you have sown in me. Boldly, RYIT is the turning point of my life. Your dedication to men's work, calmness and kindness in skippering the ship of men of diverse backgrounds through the turbulent waters of the Underworld to safely dock at the harbour of Kings was simply outstanding. You're a compassionate and devoted builder of men. May the God of my understanding guide you as you continue to lead and inspire men live fully in their purpose.
Right from the start I felt that Ruben got me. He has a big heart but a fierce clarity and was always able to quickly tune in to what I was going through and making me feel safe. With his guidance, I had an incredible breakthrough where I tapped into the primal power within me. I am grateful for having had him by my side during this transformative journey.
Ruben, it has been 3 weeks since our round of Reclaim Your Inner Throne has ended. I want to tell you how grateful I am for how you held our space through the 3 months you ran our group. Beyond simply listening and asking questions, you fostered an environment of trust, respect, and growth. Our course would not have been the same without you there to inform, demonstrate, and embody each side of the masculine. My son and I have a much deeper relationship now than at any time in the past. From the deepest place in my heart, thank you.
I had the honor of being facilitated through the RYIT Initiation by Ruben, and that was a real privilege. For me what may define Ruben's approach is his great embodiment, his compassion with at the same time a strong assertiveness. He had an honest and heartfelt will to push us forward. Through his guidance I had important insights that played a major role in my experience of the journey, and I'm sure that I'll get to him and his great skills more times in the future. Thank you brother!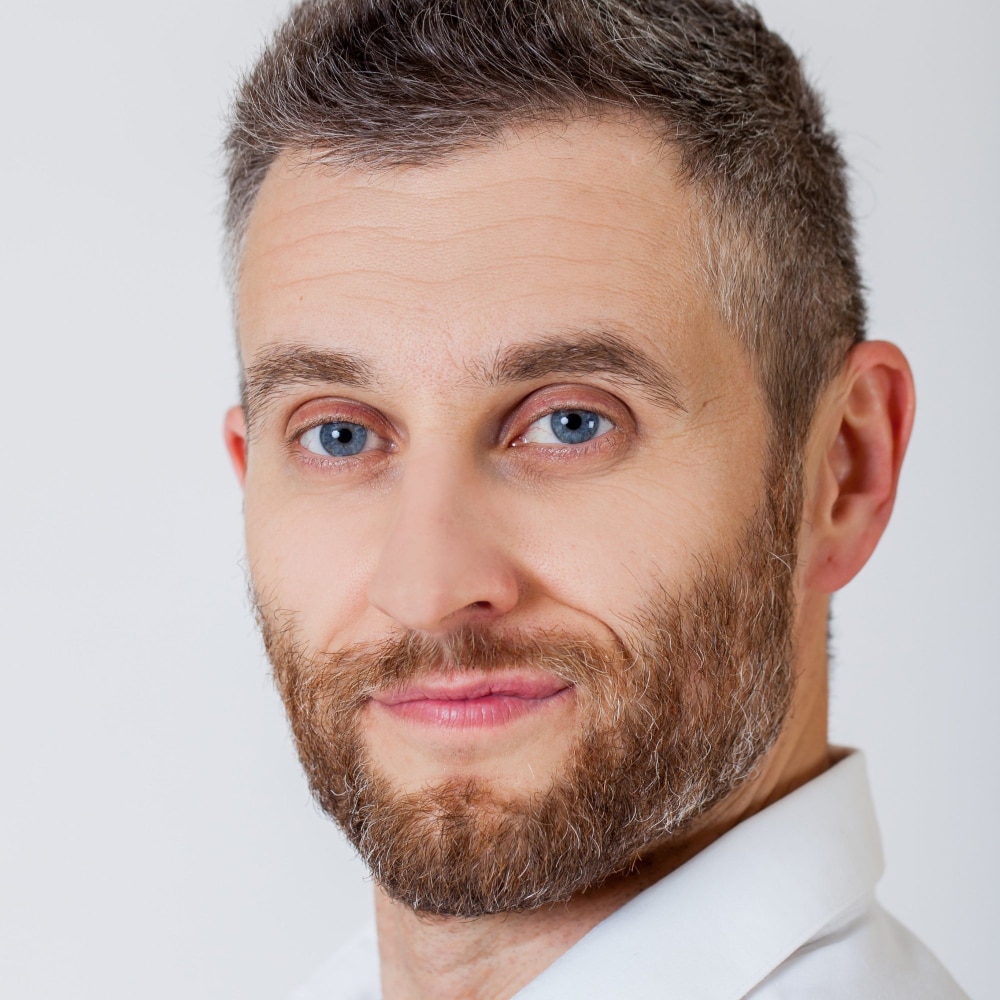 I know that creating and holding safe space online for a group of men from around the globe may be a challenge. Apart from that challenging part what I admired about Ruben as a main leader the most is how he excellently managed to accompany and support every single participant included myself to look at my own shadows and to go through the entire process. Even if I originally believed it is not possible to create such a strong masculine bond online and to become a man that is closer to Wholeness I need to express my big gratitude to all creators, leaders and participants for such an amazing rollercoaster. These 13 weeks offered me the chance to look very deeply at parts of myself that I tried to hide away from me and other people and that held me back from living a fulfilled life. I recommend every single man to go through their own shadows with the team of RYIT.
Ruben is a smart, sensitive, attuned presence. He has a gift for reading others and interjecting skillful and timely challenges. He also has a wonderful mix of playfulness and boldness, which make him exciting as a leader and facilitator. I'd gladly recommend him as a coach and men's work facilitator.
Ruben's ability to feel into the moment allows him to go with the flow while keeping it real. He held a strong container that allowed me to express things I otherwise wouldn't. Not even when alone. Yelling at Ruben was surely one of my highlights of the journey;)
I have a lot of admiration and respect for Ruben. His burning passion shows in the work. I felt safe, seen and challenged by him through the whole journey. He held space and opened up the doors so that I could allow change to happen.
Ruben led our RYIT cohort and I was struck by his consistency and professionalism. He showed up prepared and with presence every day. He created space for us to feel safe in our vulnerability and pushed us to go deeper. He is a skilled listener that can move through the surface expression or issue and hone in on the root of the issue and help to draw that out for further exploration. As a result of his leadership I grew and learned a great deal on my journey and will be forever grateful for the experience.
Ruben is himself an example of the transformational potential of RYIT. He embodies the masculine archetypes in the way he leads the course, in that he nurtured and supported us as well as challenging us and calling us out. No bullshit. He clearly believes in the power of the initiation work and cares deeply about successfully guiding others through their own journeys. S.S.
Ruben created and led a container that resulted in intense depth and transformation for the men inside of it. His guidance and space-holding helped me do my work in a powerful way. I am very grateful for the experience and continue to feel it sink in as I become the man I want to be.
I appreciated Ruben's coaching style, filled with care respect and love. He guided me to connect with my inner child when I was not able to do it on my own. Through his reflections of what was going on inside of him, he allowed me to get more in touch with my sensations, and ultimately, to my inner child.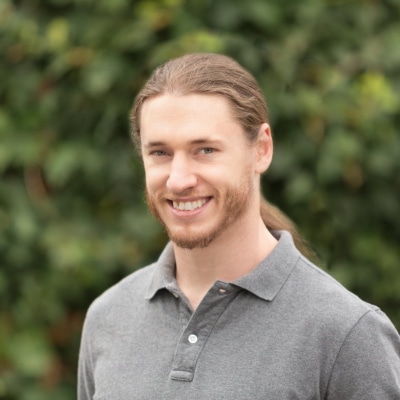 Ruben is wise beyond his years. He helped me dig into some shadows and and wounds that were holding me back. As a result of those transformations my life feels easier and more powerfully purposeful.